CHS Band Chosen WTRF – C.A. House Band of the Week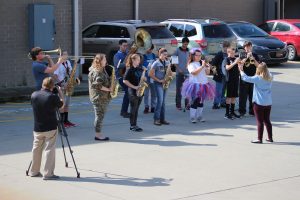 Every Wednesday on 7News at 5, WTRF showcases a different high school band from the Ohio Valley on the C.A. House High School Band of the Week feature.
This week WTRF chose to highlight the Cameron High School Band, under the direction of Jewlina Matthews.
Click on the link below for the full story from WTRF: https://www.wtrf.com/community/cameron-dragons-band-of-the%20week/1495556151?utm_medium=social&utm_source=twitter_WTRF7News