Marshall County Art Students Participate in the OV Plein Air Paint Out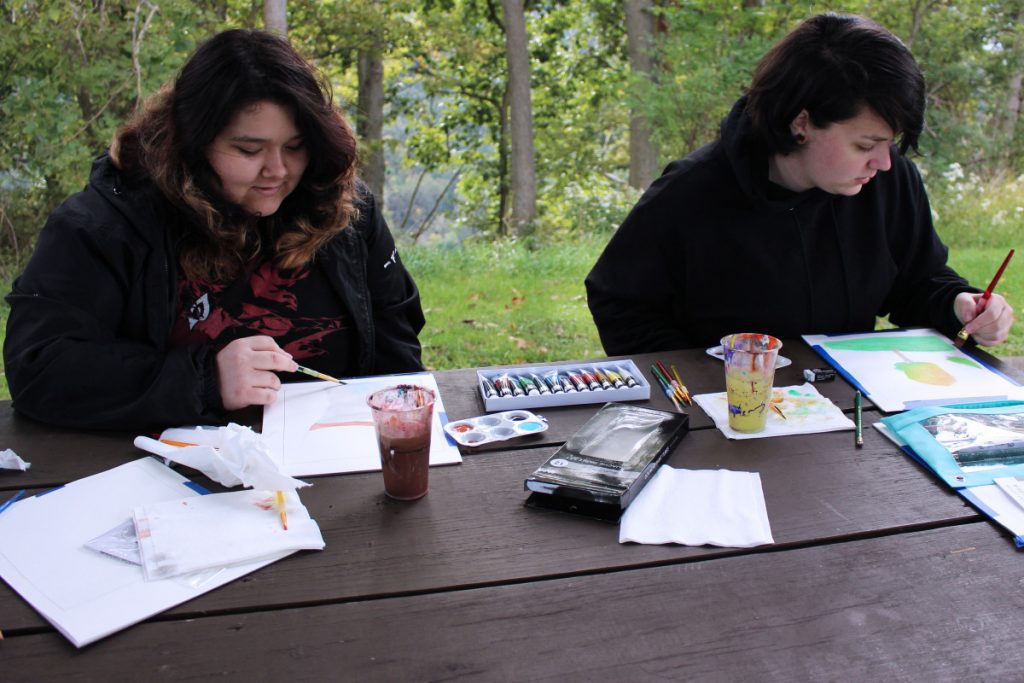 Students in Visual Art classes at four Marshall County schools continued the tradition of participating in the annual Ohio Valley Plein Air Paint Out at Grand Vue Park.
Art students from Cameron High School, John Marshall High School, Moundsville Middle School and Sherrard Middle School traveled to Grand Vue Park Friday to paint landscapes in the plein air style, otherwise known as painting while outdoors. Top student artworks will be submitted to the regional plein air show.
Last year, recently retired Marshall County Schools Assistant Superintendent and Grand Vue Park board member Woody Yoder and Ohio Valley Plein Air painter Eric Dye worked together to establish a countywide field trip for Marshall County Art students so they could participate in the Ohio Valley Plein Air Paint Out event. Although the Ohio Valley Plein Air event includes a student day at Oglebay Park, many students are unable to find transportation or have other events during that day. Allowing students to participate during the school day assures all art students have the chance to participate.
The success of last year's participation prompted Yoder and Marshall County Art teachers to make the event happen again his year. With help from current MCS Assistant Superintendent Karen Klamut, even more Art students were able to experience the plein air painting event at Grand Vue.