School Bands Get WV Governor's Attention
West Virginia Governor Jim Justice issued a "Certificate of Recognition" to the bands at two Marshall County high schools.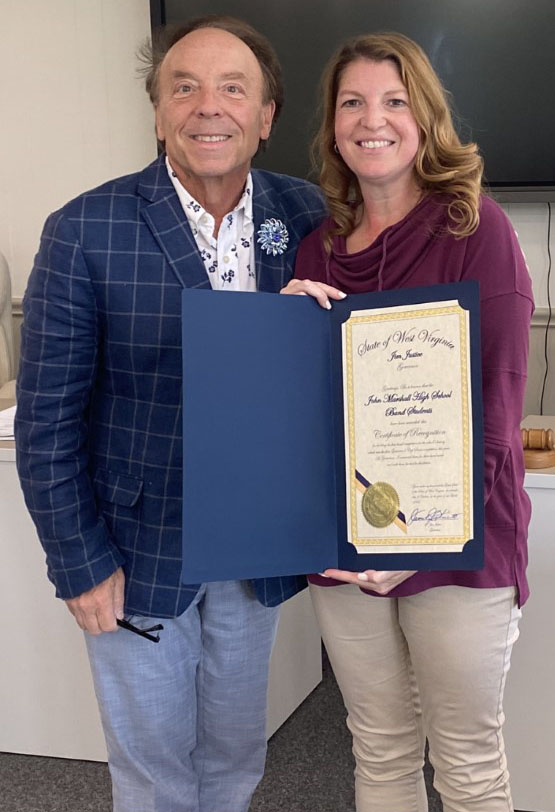 Randall Reid Smith, curator for the West Virginia Department of Arts, Culture and History, honored, for Governor Justice, John Marshall High School Band Director Tracey Filben and the Marching Monarchs for the success of the first-ever John Marshall High School Marching Band Showcase held on Saturday, September 10, 2022, at Monarch Stadium.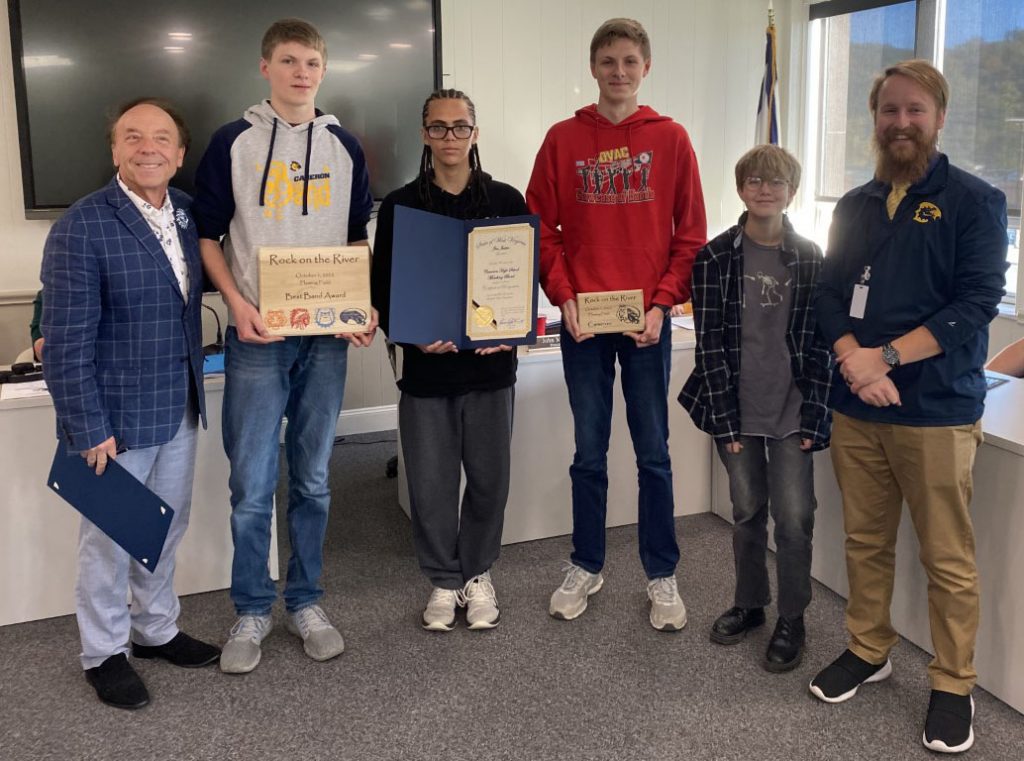 Reid Smith also celebrated the Cameron High School Band, under the direction of Christian Oliver, for earning the Best Band award at the Shadyside High School "Rock on the River" Marching Band Showcase at Fleming Field on Saturday, October 1, 2022. The Dragons competed against highs schools from Bellaire, Bridgeport and Shadyside.