CHS CTE Student of the Quarter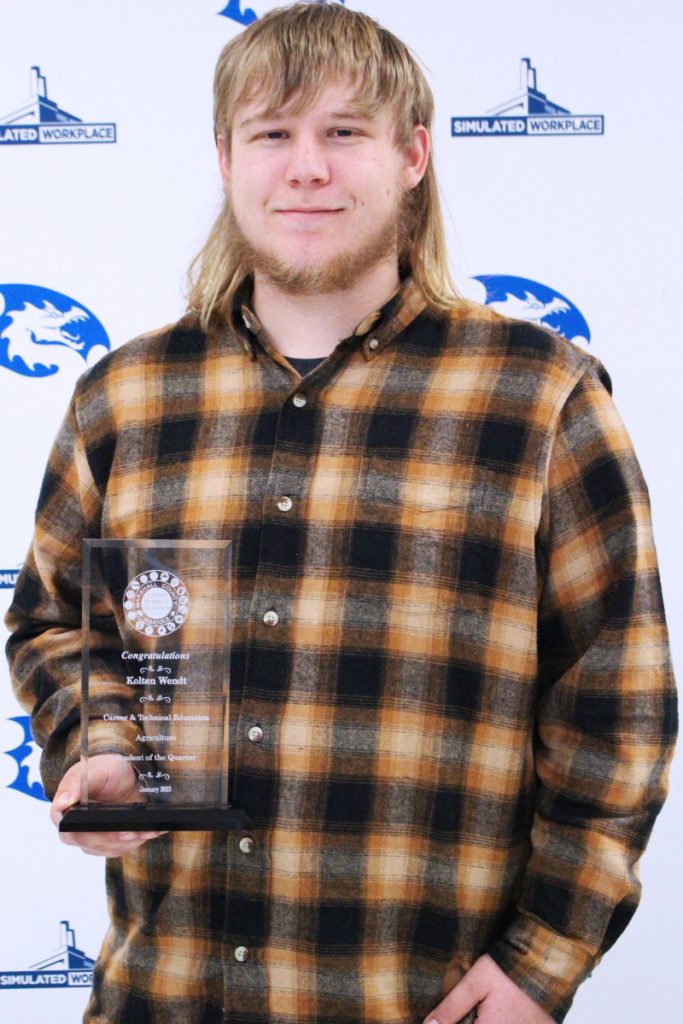 The Career & Technical Education Student of the Quarter at Cameron High School is senior Kolten Wendt. He is enrolled in the Plant Systems program. 
Kolten is currently an active member in the following school organizations: FFA and National Technical Honor Society. He has earned multiple Dragon awards, has lettered in academics and placed 7th on the state Ag Mechanics team.
His community activities include being involved at church, raising farm animals and showing livestock at the Marshall County Fair. Kolten also works for the City of Cameron in the maintenance department, is the tool inspector for the CHS greenhouse, does lawn care management and raises pigs and cows for FFA projects.
"I feel like the CTE programs at Cameron High School have helped me prepare for my future by giving me hands-on practice with real-world experiences," Kolten explained.
Kolten plans to obtain a heavy equipment operator's license along with a CDL certification to work for an excavating company. He is the son of Rich Wendt.