CHS Students Build Life-sized Nutcrackers for City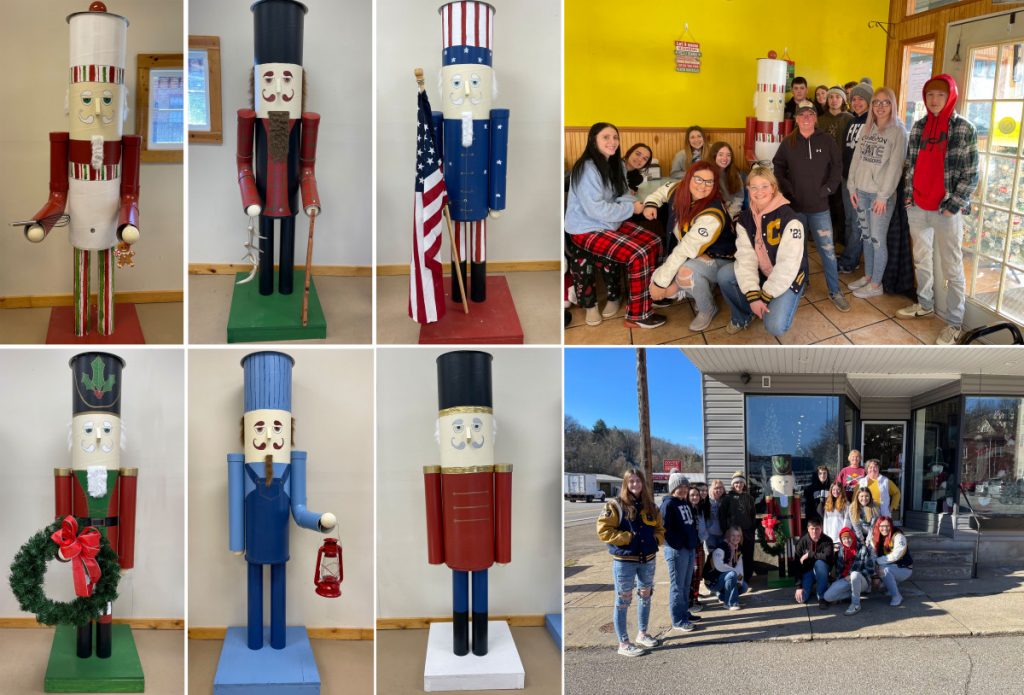 Hattie DeBolt's Science of Agriculture classes gifted the City of Cameron with six life-sized nutcracker dolls. The dolls were designed, constructed and presented by the students enrolled in the CTE (Career & Technical Education) class at Cameron High School.
Cameron City Clerk Nichole Bryan joined the students to receive this gift. Doll designs include a chef, a train conductor, a hunter, Uncle Sam, a florist and a traditional design nutcracker. These dolls will be on display throughout the holiday season in Cameron. See if you can find them all the next time you are in Cameron.
Before returning to the school students also enjoyed hot chocolate at Bridgestreet Restaurant and assisted Cameron American Legion Post #18 members by helping unloading Christmas trees.