USS Indianapolis Presentation at CHS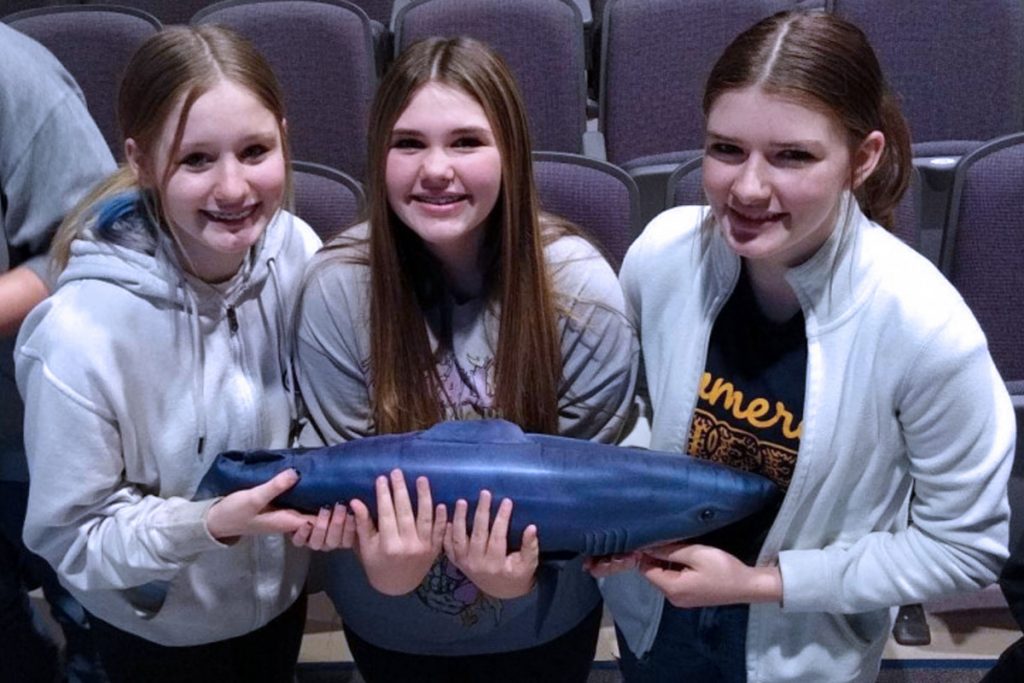 Cameron Middle School eighth graders just completed the novel "Left for Dead" in Kasey Connor's reading classes.
The novel tells the true story of the USS Indianapolis, a World War II heavy cruiser that was responsible for delivering the bomb later dropped on Hiroshima. After dropping off its cargo and in route to its next assignment, the ship was hit by two torpedoes from a Japanese submarine and sank in 12 minutes in the Philippine Sea on July 30, 1945.
An estimated 300 men went down with the ship, but another 880 men went into the water where they faced hypothermia, extreme thirst, hallucinations, and shark attacks over the course of the next five days. Survivors were accidentally spotted on day five, and rescue operations began. Only 317 survived of the 1,197 men on board. The captain of the Indianapolis, Charles Butler McVay III, was court-martialed for the loss of the ship and made a scapegoat by the Navy in an attempt to cover up a shocking number of mistakes that played a role in the tragedy.
As a way to wrap up the study of USS Indianapolis, Jim Belcher, Jr. visited Cameron High School. This was his second visit to CHS. He shared his knowledge and impressive collection of USS Indianapolis and World War II memorabilia with students and faculty. Belcher's story connects for the students in a special way, as he is the son of USS Indianapolis survivor, James Belcher, Sr, who passed away in 2001. Jim is also unique in that he is the son of an American man and a Japanese woman. His message is not only one of survival but also of forgiveness and tolerance.
The students and faculty are grateful for Belcher's visit and look forward to welcoming him back for future presentations.